MANISH: Source of my inspiration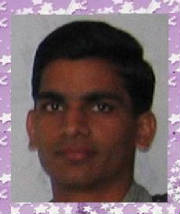 I first met Manish during B.Tech. first year, primarily because of some academic needs. At that time I got an impression of a personality whose motto in life seemed to be 'live simple but think high'........... Time passed and we met very rarely.

It was only in final year when Manish and I became wing-mates in our hostel that all of us came to know that he is not only a man of great morality and intelligence and Mr. Philosopher of our college. There is also a naughty, childish Manish hidden inside.

Really, he is a great source of inspiration for me and its my good fortune that he is also staying in NOIDA. We get to meet very frequently and I have him whenever I need a guide.

Hey Manish, thanks for just being there for us (not only me but for the world)
SHAGUN: A man who can always be relied upon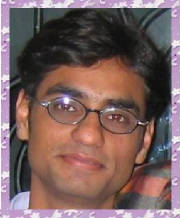 Shagun, an academic bomb, a person who is very well aware of his responsibilities and a man who can be termed as THE perfect creation of GOD.
Shagun was my very first friend in my life as an engineering student. A person whom I always relied upon (Don't know the reason). He has always lived up to all my expectations.
I would be cheating myself if I don't thank him for my achievements in college life.
Thanks Shagun. Thanks for just being there for me, to guide me, to listen to me and to support me every time.
BAJAJ: The perfect man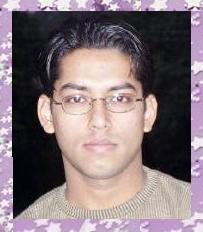 Bajaj, a man who never wanted to be an engineer. His aim was to go much beyond that and I was one of the happiest people on Earth when he cracked CAT and received calls from all the IIMs (there was not a single good management institute in INDIA which did not issue him a call)
Today, he has finally fulfilled his dream and his promise to me by successfully converting his calls. Congrats Bajaj / Motu / Bhagwan / our Chunmun!
Hey Bajaj, get ready to have me as a junior!
GAURAV: Man of strong determination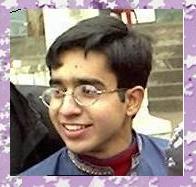 Gaurav, what a man........ If you want to see a complete man whose ingredients are dedication, intelligence, determination and responsibility, there is only one name: GAURAV.
Yes, Gaurav has been my friend since B.Tech. first year. He was initially known just as a topper in class, but in our journey from first year to final year, everyone came to know different dimensions of his persona. A great man indeed!
He is a livewire in our friends-circle, a man who wants to stand out as an IAS in the future and I am sure that he will achieve his goal.
Thanks Gaurav, Thanks for always standing with me, for supporting me and for guiding me through all the do's and don'ts in life.
ASIT: A guy, very clear at heart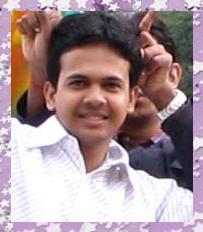 Asit, a man I know since B.Tech. first year. He is an example of academic excellence, an outstanding performer, a cricket maniac and most importantly, a person who values other men.
Asit is one of the best people I know. It is really a great joy to share the same workplace and living place with him. He is a man who values everyone, from the GM of his company to 'Chai Wala Chhotu'.
Thanks Asit, I learnt a lot from U. Thanks…
SONALI: My best pal among girls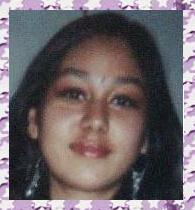 Hey guys, don't get excited! She is the person who always supports me, never lets me feel lonely and always helps me plough through hard days.

She was the most charming and friendly girl in our college. I however never understood it, what was it about her that made everyone who met her become her friend!

Thanks Sona, Just for being there for me!
And many more like Goel, Vikas, Alok, Deepak, Mayank, Vivek, Kapil ...................... the list is endless.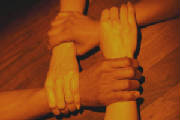 Thanks all, Just for being my friend .......

The future belongs to those who believe in the beauty of their dreams.
Eleanor Roosevelt